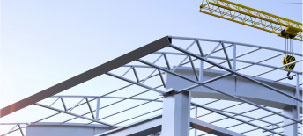 Our shop capacity to date includes:
El Paso's Structural Steel Supplier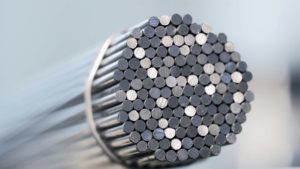 Over the past three decades, Steel Specialties, Inc. has helped many of the buildings in El Paso come together through its services in steel fabrication, metal distribution, and as a supplier of building specialty products. Our long list of accomplishments includes local schools such as Bel Air Middle School, Eastwood Elementary, as well as the University of Texas at El Paso's Chemistry and Computer Science building. One of our latest projects is the Southwest University Park, home of the El Paso Chihuahuas.
As Steel Specialties, Inc. continues to serve the Sun City, our commitment to quality is never second rate. If you're in need of a structural steel fabricator, stainless steel supplier, metal distributor, rebar fabricator, or joist and deck supplier, look no further than Steel Specialties, Inc. Our shop is also capable of rolling and cambering small or large beams, angles, and tubes.
About the Owner
Juan Gonzalez, who today serves as Steel Specialties, Inc.'s president, grew up with a farm right in his backyard in El Paso, TX. His parent's farm was the first example of hard work. That very farm slowly turned into the early stages of what is now Steel Specialties, Inc. As one of the first leading steel fabricators in the area, the humble beginning of the company is closely tied to family. Juan Gonzalez and his dad joined forces to start the company in 1987—building it from the ground up. You could say it was a labor of love that exemplifies that dedication and passion go a long way when you're committed to your work. Today, the core of our business practice is serving customers with a family-centered mentality, firm honesty, and generosity.
A Team of Experts Meeting Customer Needs
The staff at Steel Specialities, Inc. is the primary example of the company's expertise and precision. Each member contributes his or her unique skills with the common goal of providing excellent customer service. Our commitment to the project at hand is unmatched.
As a leading group of experts in the Southwest with knowledge in the steel fabrication industry, we are able to complete projects in a timely manner and resolve any issues early on. Part of our commitment to our work is ensuring that customer expectations are met with full customer satisfaction.
Where Affordability and Quality Go Hand-in-Hand
As the El Paso area continues to grow, suppliers of steel and metal have expanded along with it. Having many companies to choose from makes it difficult to decide who to employ for your upcoming project. Most importantly, it can become hard to decipher the level of commitment and care that will be devoted to completing work on time and with precision.
As you weigh the pros and cons of a structural steel fabricator, the name to keep in mind is Steel Specialties, Inc. With years of experience and the capacity to meet customer needs, Steel Specialties, Inc. is one of the few steel fabrication companies in El Paso where quality and affordability come together. A reflection of our expertise is evident in all of our previous job accomplishments.
Certifications & Associations
Learn More About Us Today
If you're in need of a steel fabricator or supplier in the El Paso area, get in touch with us today. We can be reached at 915-590-2337. You can also send us a fax at 915-590-3504. We look forward to learning more about your project and showing you how we can meet your needs.