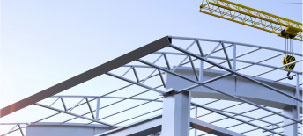 Our shop capacity to date includes:
The Leading Structural Steel Supplier in the Southwest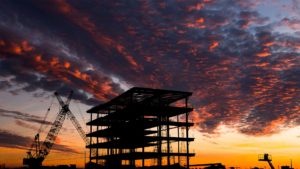 At Steel Specialties, Inc., our list of projects includes industrial buildings, schools, hospitals, commercial constructions, and other miscellaneous designs for roadways and churches.
Our specialty in structural steel puts you at an advantage to save time and money. We approach new projects with the expectation that our work in structural steel will make you or your contractor a returning customer. Our mission is to meet deadlines, limit detailing errors, and ensure that erection goes smoothly.
We Focus on Commercial Projects in El Paso and Surrounding Areas
Since 1987, Steel Specialties, Inc. has focused on commercial projects in the El Paso area, helping make their building plans become a reality. Our list of commercial projects includes several car dealerships such as Hoy Fox Toyota and Dick Poe Toyota. The Medical Center of the Americas is another commercial project that we helped complete in 2015. The following year, in 2016, we assisted in the construction of the El Paso Community College Architecture Discipline Building. Our efforts to assist in fabrication or supplying structural steel to El Paso grows stronger as the city's efforts to expand has become a more evident priority.
Identifying Your Material Needs
As a supplier and fabricator of structural steel, we highlight the benefits of steel versus other types of material used in most construction projects. When deciding on your structural material, you should consider the lifespan of the building as well as its environment. While our climate limits the possibility of earthquakes, tornadoes, and other natural disasters, it's also important to consider heat and water. Structural steel should not be exposed to environments with moisture or come into contact with water because it will rust.
Other characteristics to consider when it comes to structural steel include:
The material is high in strength, toughness, and has adaptable capabilities.
It can be erected as soon as it arrives at our facility while concrete can take 1-2 weeks before it's poured or ready for use.
Steel limits the possibility of mold compared to other materials such as wood.
Although we primarily focus on the benefit of steel, when used with other construction materials, steel can compliment your overall project. Ultimately, identifying the material that meets your business needs will depend on the type of foundation you're looking to establish.
Functionality and Aesthetic Appeal
With structural steel, your building will not only be safe but it will be made of a material that enhances its outer appearance. Larger cities tend to select steel for its modern appeal. More recently, steel has become a popular choice in construction projects given its stylish, durable, and versatile properties. The flexibility of steel allows you to get creative with your designs without minimizing safety or increasing cost.
Get in Touch With Us Today
If you're looking for the right jump-start on your building or construction project, give us a call at 915-590-2337. You can also email us at sales@steelspecialtiesinc.net with questions regarding supplies and fabrication. Our role in your project is to help make your goals a reality.