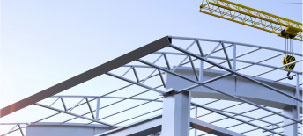 Our shop capacity to date includes:
Our Quality and Excellent Customer Service Doesn't Stop When The Project is Completed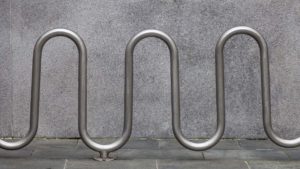 While we are not contractors, we do offer to build specialty services to complete your final project that may require additional steel or metal.
At Steel Specialties, Inc., our decades of experience allow us to meet other demands involving steel fabrication, fabrication reinforcement, as well as supplying other miscellaneous metal for construction jobs. Upon completing a major project, if your building requires additional products, we can assist you with sourcing the remaining material to fully complete the project and add the remaining touches.
How We Can Meet Your Building Specialties Needs
Although we do not construct bleachers, we can provide the framing for benches. Other examples of our building specialties include supplying steel and metal for the following constructions:
Flagpoles
Room Signage
Stairs
Handrails
Plaques
Bike Racks
Wrought Iron
Frames and Grates
Expansion Joint Covers
*All of the supplies we fabricate when used for these items, such as stairs or handrails, must be constructed according to building codes and standards. The safety and security of the community depend on meeting structural guidelines.
Contact Steel Specialties, Inc. For All of Your Construction Needs
Our experience and knowledge in the construction industry are vast. Since 1987, we've specialized in helping people with their building and construction projects in El Paso and surrounding areas. As experts in the industry, we want to help make your goals become a reality. Even if you don't see a building amenity listed, get in touch with us and we will do our best to meet your demands. Contact us today at 915-590-2337 to learn more about how we can help meet your needs.