What Does the Infrastructure Bill Mean to the Steel Industry? Here's What You Need to Know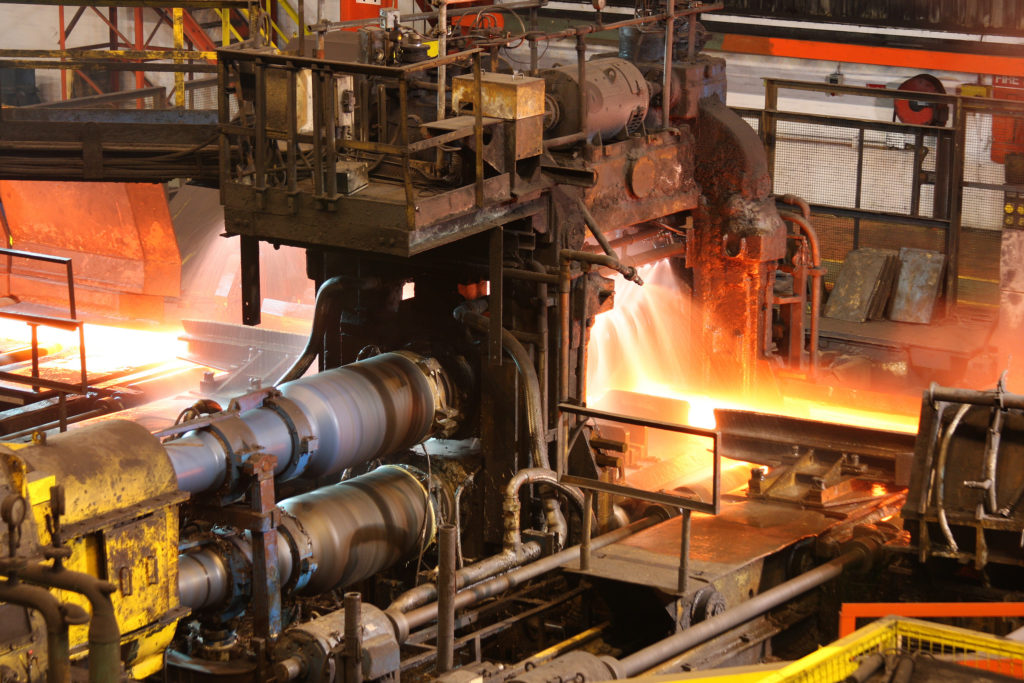 Despite a lot of back and forth and partisan discussion, Biden's infrastructure bill was signed into law in November of 2021. Arguments for the bill insisted that it was the best way to invest in the nation's collapsing infrastructure while arguments against it claimed that it was far too much federal spending that should not be done and/or should be relegated to the local level. 
So what does the infrastructure bill have to do with the steel industry? 
Let's look at the specifics. 
Steel Infrastructure in 21st Century America 
While we have little control over party politics here at Steel Specialties, we know that laws dealing with infrastructure will ultimately have an impact on the larger metals or steel industries. The U.S. Federal Highway Administration rated about 200,000 bridges in the nation as structurally deficient. One-fourth of all bridges are more than 50 years old, which is the estimated lifespan of some materials. 
How Many Steel Bridges are There in the U.S.?
Thousands of commuters drive through a bridge during their morning commute. In today's world, they are ubiquitous and most drivers don't give that bridge a second thought. According to the Highway Administration (quoted above), there were 607, 380 bridges in the country in 2013. Out of that number, 200,000 are steel bridges and 235,000 are reinforced concrete.   
So what is the lifespan of a bridge and what does it depend on? The longevity of a bridge will hinge upon many different factors. These factors include:
The specific design of the bridge

How it was constructed

Materials used 

Location 

Damage from accidents

Corrosion 

External factors such as weather or wear and tear
Why Steel Structures are Reliable 
Steel is not only durable, but it is flexible and withstands a lot of pressure and wear and tear. Structural steel is a reliable material around the world because it is recyclable/reusable and maintains its strength and integrity. The steel industry is a central component of the building of this nation. 
The benefits of steel production include:
Its extreme durability

. Steel is a heavy-duty metal and when combined with concrete, the structure is dependable and long-lasting. A steel structure will stand tall against winds, high temperatures, earthquakes, moisture, and other harsh environments. 

Architecturally flexible and attractive

. In addition to lasting for a long time (with an estimated lifespan of at least 100 years), steel is a flexible material that can be manipulated for various functions and applications. At the same time, it is an aesthetically pleasing material that emanates a timelessness and class unlike any other. 

Cost-effectiveness

. Using steel can be cost-effective, particularly against using other materials such as wood or brick. 
How Does Biden's Infrastructure Bill Impact the Steel Industry 
So now that we know how much the nation relies on steel and metal fabrication for its infrastructure, bridges, and other structures, here's what we know about this infrastructure bill. 
This bill maxed out at $1.2 trillion in infrastructure spending. A big chunk of that is designated primarily for bridges and highways. This sector will receive the biggest portion, at $110 billion within the next 10 years. As the White House declared, this is the biggest chunk of federal spending since the Eisenhower Administration. This will add up to an incremental steel demand of 75 metric tons over the decade. 
According to the president and CEO of American Iron and Steel Institute, Peter Dempsey,  the bill would prioritize American-made steel to replace the roads and bridges that are slowly deteriorating and corroding. 
Dempsey expressed his optimism with the bill's dedication to American steel. He said, "We also applaud the bill's provisions to ensure that the steel products purchased through the EPAs State Revolving Fund programs for wastewater and drinking water projects be made in the United States. American-made steel is the cleanest in the world." 
Other prominent players in the steel industry have claimed that the bill is an assurance that American manufacturing is about to see a resurgence. And with support in steel fabrication, metal fabrication, mining, and other manufacturing processes, the industry will only further its role in the production of important materials across the country. 
The entire steel industry might be well-positioned to become even more prominent because of the infrastructure bill. The hope is that this will help bring back America as a builder and maker of things!
The Steel Fabrication You Can Trust — Get a Structure that Lasts a Lifetime
So whether you are in the automotive industry or in the construction industry, you know that steel is likely a part of what you do. We are the leading structural steel supplier in the Southwest. Not only that, but we provide rebar, columns, and steel fabrication. We love what we do, so no matter what industry you're in, we can help you with your steel needs. Just drop us a line. 
Want to learn about what Steel Specialties is all about? Call us today and find out more.