Why Steel Buildings Works Well in El Paso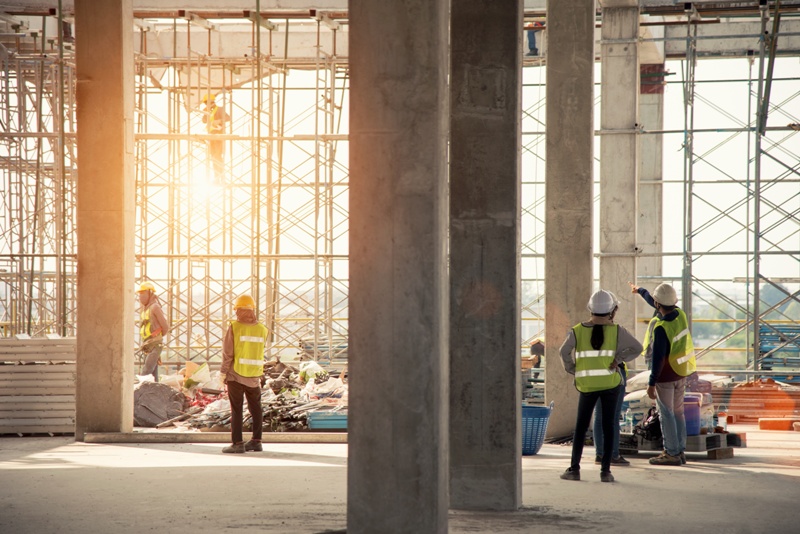 From bridges to the world's tallest skyscrapers, steel is one of the most used materials in construction today. Whether you've worked with the material in the past or are just now considering it for your next project, as an El Paso builder, there's a lot you and the building's owner can benefit from when you choose steel as your primary material.
Benefits of Steel
In a previous blog post, we detailed the many benefits of steel specifically highlighting its environmental qualities. Steel has become synonymous with longevity. If there's one reason why architects and construction contractors choose steel, it's because of its durability and strength-to-weight ratio. Even if you're constructing a small scale building, steel is consistent in quality. Moreover, steel is fire-resistant and unlike wood, it won't crack, split or break over time.
Here's a brief summary of what makes steel one of the best materials to work with:
It's low maintenance

– Steel won't break or crack so you won't have to worry about repairing or replacing it.

It's recyclable

. Most steel comes from other recycled steel. Essentially, its life cycle never ends because you can re-use it time and time again.

It withstands extreme weather

. Steel is sought-ought for its tough and resistant properties. As one of the most durable materials, it can withstand extreme temperature.   
What Makes It So Great For El Paso Buildings?
El Paso is seeing growth in numerous sectors, from residential to commercial. Builders are experimenting with different materials, always looking to find ones that provide durability and are cost saving. Despite our high winds, thankfully we don't have to worry about extreme weather such as tornadoes and earthquakes. However, steel is ideal for ensuring a long-lasting building or home.
As people become more aware and concerned with environmental facts, they will realize that there's more they can do to improve their own community. That often starts with construction. Steel is the most eco-friendly materials around. Not only does it meet green standards but it can essentially keep a building's interior cooler and/or warmer (based on the season).
Here's what El Paso builders will benefit from they choose steel as their material for construction:
Steel is cost-effective

. The upfront investment guarantees you'll have a standing building for decades, centuries really, to come.

Good for the environment

. We may sound like a broken record here but using steel in El Paso construction puts our city at the forefront of meeting green standards.

Satisfied property owners

. Once you've completed the home or building, you can be confident knowing the owners of the structure won't experience any major construction issues. Steel's durability guarantees a life span other materials can't offer.
When You Need Steel, Contact Your Structural Steel Supplier in El Paso
If you're looking for a structural steel supplier in El Paso, look no further than Steel Specialties. We've provided structural steel for numerous construction projects here in the Sun City, including the Southwest University Park and the new El Paso Community College Department of Architecture building.