Why Steel Is Your Best Option In Residential and Industrial Buildings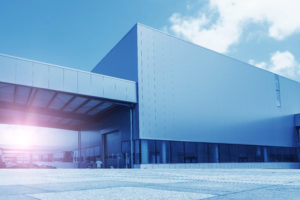 The foundation and sturdiness of a building receive a large amount of thought and consideration when architects are planning to design and construction workers are planning to assemble a complex. Steel is one of the strongest alloys made from iron metal, which is why it is one of the most optimal elements one could choose when constructing a building. If you want a building to last and be able to hold itself up for years to come, steel is the way to go. Let's dive into the variety of benefits steel has to offer
Steel is more open to design as opposed to other types of material. With steel, you can incorporate a variety of colors, textures, and shapes. The durability and malleability of the material are what allow steel to sustain the freedom of design. With these features, you can create beautiful and alluring buildings. 
Efficient and Resourceful
Despite how long it may take construction workers to set up and complete a building, steel is actually great to work with because it is easy to assemble, thus it takes less time. Most of the steel components can be ordered and manufactured beforehand that way construction workers have less on-site labour. 
A building's functions can change in an instant and tenants may want to recreate an existing building. Steel allows a complex or construction site to be added onto or worked around. This material can be combined with other materials to make a new building or drastic renovations, so one wouldn't have to worry about tearing the entire building apart. 
When natural disasters come into the mix, some buildings are bound to lose their balance. Earthquakes can happen at any time, so the one thing construction workers take into mind when creating new buildings is how they can resist natural disasters. Steel is perfect in this aspect because it is strong and can sustain its position within a building. 
Whether you are planning to build a home, an office space, or a warehouse, steel is your best fit for constructing these buildings. Get started today by contacting Steel Specialities to learn more about the steel materials we can provide!